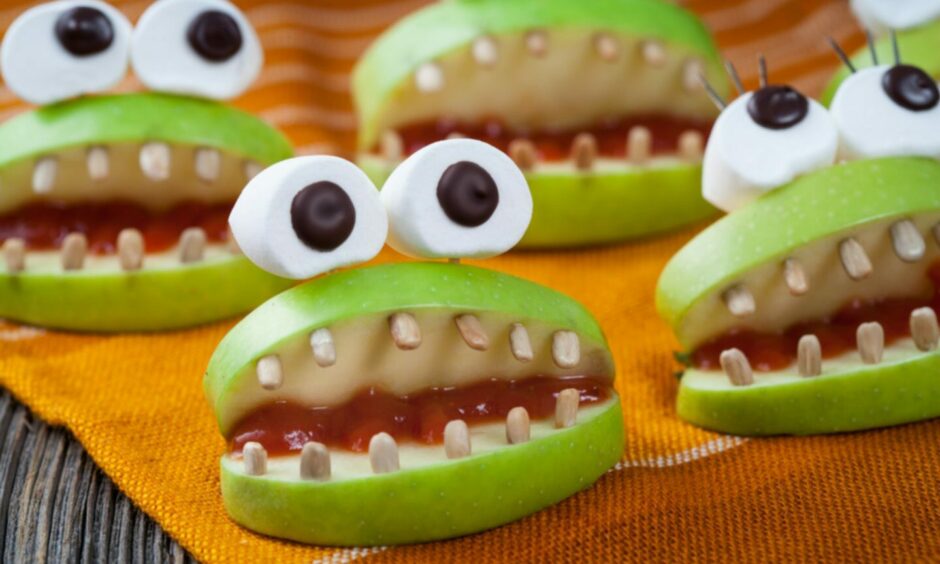 With Halloween just around the corner, why not get into the spirit of the night with these spooky treats to enjoy with friends and family.
Vegan, gluten-free, and devilishly tasty, offer your guests some chocolate dirt pots for a treat they won't forget.
Instead of actual dirt, they'll enjoy thick, rich mousse topped with crushed chocolate cookies and spooky sweets.
If that doesn't tickle your fancy, you can try these monster apple bites. This dish looks extra creepy but it's extra tasty – the ultimate Halloween food combo.
Not only will it take just minutes to create these spooky monster apple bites, but you also only need three ingredients. That's a sure winner in our eyes.
If you like our sweet treats, see our other recipes here.
Chocolate dirt pots
Serves 6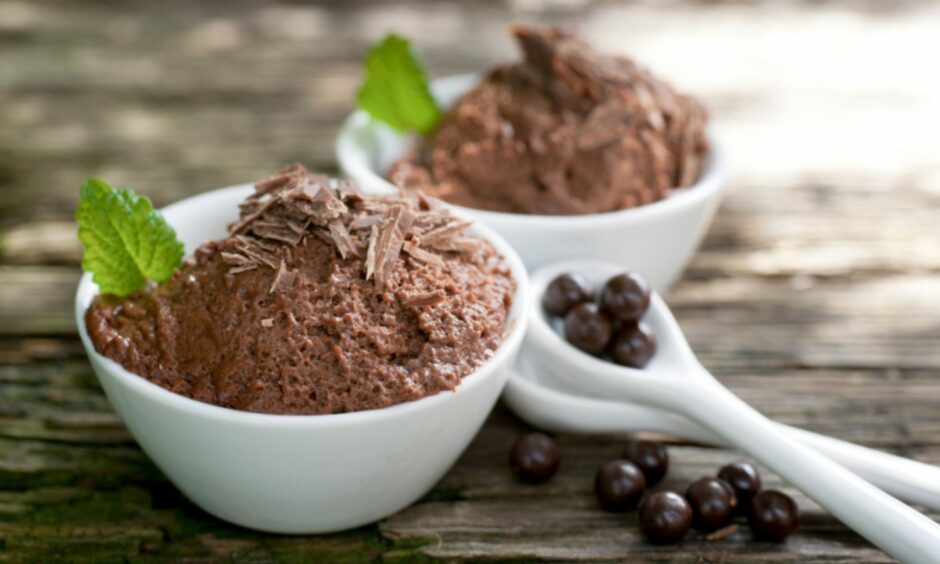 Ingredients
700g silken tofu (don't forget the silken part!)
200g dark, dairy-free chocolate
160g maple syrup
Vegan chocolate cookies
Wiggly worm sweets
Googly eyes (sugar sweets)
Method
While you have the chocolate melting over medium-low heat, pop the drained silken tofu into a food processor alongside the maple syrup and blitz until smooth (usually one to two minutes).
Once the chocolate has fully melted, fold it into the tofu mixture until silky and completely combined. This is the start of something magical!
You can use whatever glasses you have handy; however, we recommend clear glass as this allows for you to see the "dirt" a lot better. Once the mixture has been evenly distributed across your glasses, pop them into the fridge to chill for 15 minutes.
Now comes the fun part. Once the mousse has been set, you can decorate each glass to achieve that "dirt" vibe we're aiming for. Crumble the cookies on top and add the wiggly worms, eyes and any other vegan sweets you want!
Ta-da! Now you have chocolate dirt pots waiting for your guests.
---
Monster apple bites
Makes 4
Ingredients
4 apples
Peanut butter
Jam
Almonds
Method
Create thick apple slices by cutting in a straight line down either side of the core, so that you have two wedges, and then cut them both down the middle to make four pieces.
From there, slice each wedge lengthways on the side of the skin. This should create an opening on each portion which will serve as the "mouth".
Spread your jam or peanut butter on the bottom side of your apple wedge. Please note that most brands of jam and peanut butter are naturally suitable for vegans.
However, it's worth double-checking the label.
To give the mouth some teeth, you then need to add some slithered almonds to your apple's top and bottom row.
Remember, we're not aiming for neat and tidy here! The more gaps and sharp angles, the better.
This recipe and the one above come courtesy of Cath Kidston.