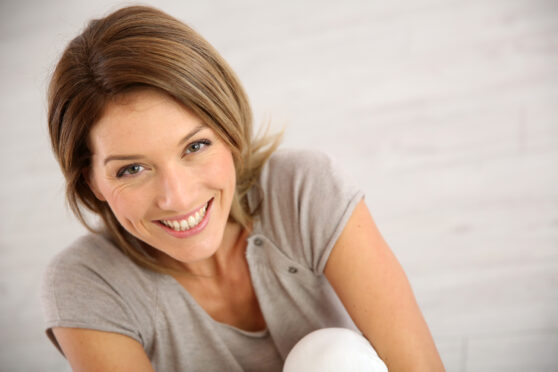 Everyone wants to be looking their best at Christmas, with radiant, healthy skin and the perfect smile.
There's nothing better than checking in the mirror and seeing a youthful looking face with a dazzling set of pearly whites.
Some Courier online content is funded by outside parties. The revenue from this helps to sustain our independent news gathering. You will always know if you are reading paid-for material as it will be clearly labelled as "Partnership" on the site and on social media channels,

This can take two different forms.

"Presented by"

This means the content has been paid for and produced by the named advertiser.

"In partnership with"

This means the content has been paid for and approved by the named advertiser but written and edited by our own commercial content team.

---
These days that fresh look is more achievable than ever with a range of quick and affordable treatments available to plump up your skin and give your smile a lift, and they're suitable whether you're in your 20s or late 60s, and whether you're male or female.
So here, with the help of the team from Scottish Dental Implants and Cosmetic Dentistry in Dundee, we take you through the three best treatments to get you glowing for Christmas.
Freshen up your skin with dermal fillers
Among facial aesthetics treatments there are dermal fillers. They plump up facial lines and wrinkles to give your skin a more youthful appearance. Dermal fillers work by replacing the skin's natural hyaluronic acid. This is lost as we age, leading to lines, wrinkles and folds.
The practice's Dr Vera explains: "They fill the empty space in the skin. For example, if a patient wants higher cheeks and slimmer face then they're ideal for that. You can also plump up lips and smooth the folds beneath the nose.
They're a good way to balance the face or to work with the nose to make it slimmer. And even if you are over 60 you can have wrinkles such as those around the mouth smoothed out."
The fillers are made of sterile hyaluronic acid gels from non-animal sources and the effect usually lasts for between six to nine months.
Tackle ageing with Botox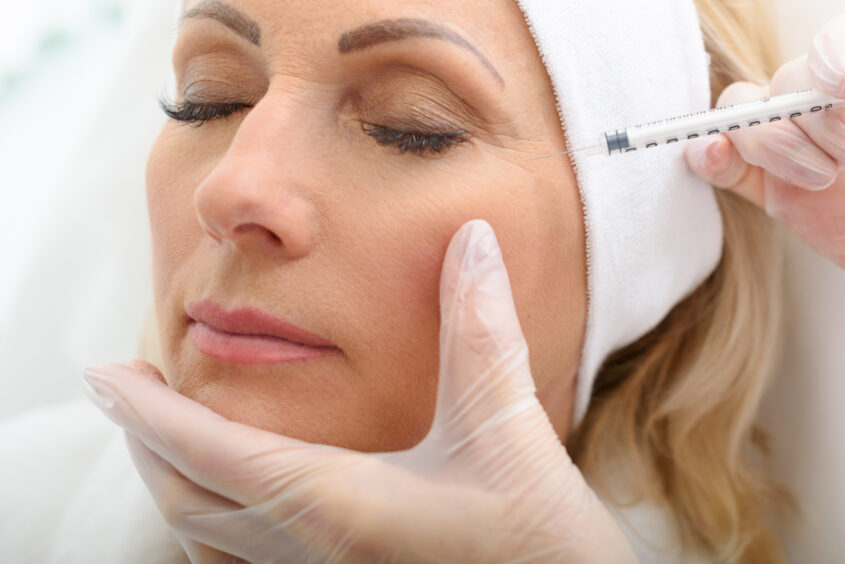 Anti-ageing injectable treatments, more commonly known as Botox, are another way to smooth out the lines in your face without the time and expense of surgery.
The injections work by relaxing the muscles in your face to ease away the wrinkles.
It's a short procedure and the effect usually lasts for six to 12 months.
Dr Vera continues: "We usually do the procedure twice a year. When someone has very intense facial expressions it develops wrinkles on the nose or crow's feet around the eyes. They can all be smoothed for a fresher look."
Get a smile makeover with teeth whitening
Teeth whitening is a great way to get rid of stains on your teeth and give you a brighter smile. It's painless and it's also permanent.
The clinic's Kay Thomson said: "Once we have performed a clinical assessment, we will take impressions and send them away to a lab. The lab will make them custom made trays. They will come back for us to fit the trays. We can then do whitening in the chair or we will give them a tooth whitening gel and teach them how to use it.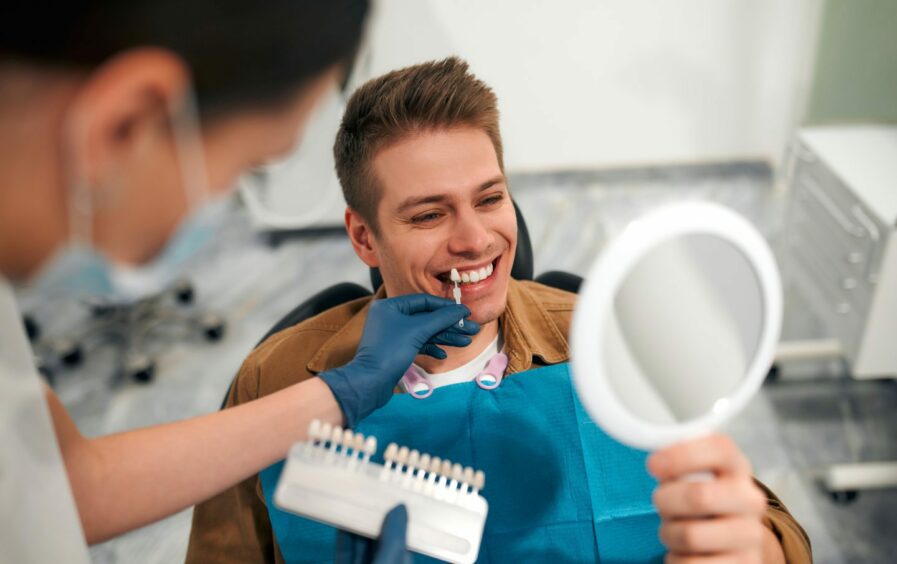 "Once they are whitened it is pretty much permanent. It would take a lot to go back to the colour that they were."
A full package for the perfect look
For those looking for a total makeover, all of the above procedures can be done together.
Dr Vera says: "You can have a beautiful smile and beautiful appearance. It can be all together – teeth whitening, Botox and dermal fillers."
Scottish Dental Implants and Cosmetic Dentistry are currently taking on new patients. They say now is the perfect time to book an appointment so you can freshen up ahead of the party season.
The practice's founder Dr Sheham Gamal has more than 20 years' experience in dentistry. He trained at the prestigious Harley Academy in London. He has worked in Barcelona and Brussels and also gained a certificate in Comprehensive Implantology from Harvard.
Dr Vera has been working in the field of facial aesthetics treatments for more than 15 years.
---
If you would like to join the patients at Scottish Dental Implants, you can join Scottish Dental Implants private register by requesting a consultation.
And if you are looking for facial aesthetics that will enhance your natural beauty, Dr Gamal and Dr Vera would be happy to give you a consultation, book here.